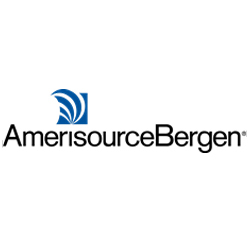 Warehouse Associates First and Second Shifts - Sign On Bonus
Sorry, this job has expired.
Denver, CO
Pay: $18.50 (includes Shift differential) and Incentive
Pay Shift: Sunday 2:30 until complete Monday-Thursday 4pm or until complete.

$2,000 Sign on Bonus!

AmerisourceBergen has openings for Warehouse Associates for first and second shifts at our Distribution Center. This facility provides life-saving medicine to patients every day. We are looking for a passionate and motivated Warehouse Associate to join our team.

This is a fast-paced environment where speed and efficiency count.

You will be working in a climate-controlled facility.

• High school diploma or equivalent

• Able to lift up to 50 lbs repetitively; products vary in weight and size
• Comfortable walking up to 8 miles per shift (steps vary by role and shift)
• Ability to stand for long periods of time

As a Warehouse Associate, a typical day may include:

• Order fulfillment – stocking and replenishment, picking and packing, and outbound shipping of customer orders.
• Stock and restock shelves – rotating items, returning merchandise to shelves
• Perform daily cycle counting and researching discrepancies.
• Use equipment to track, monitor and verify products for distribution.
• Maintain a clean work area to keep pharmaceutical products and merchandise clean and help prevent work related injuries.
• May verify product received against receiving documents, notes and reports discrepancies and any obvious damages (dependent on shift assignment).

• Ability to read and understand the English language to compare and read product descriptions, names and shelf labels within the DC.
• Able to work in a fast-paced environment while meeting distribution standards.
• Motivated, hard-working and dependable; attendance and punctuality are very important.
• Able to work the shift hours listed above, plus overtime. (Overtime in most Distribution Centers is mandatory to enable real-time delivery)
• Able to perform repetitive and manual tasks on a consistent basis.

We are an EOE employer

19173